Collection:

EXTRAMARITAL AFFAIRS

I understand that it is truly a difficult day for you, as your heart is shaken by the uncertain future of the relationship and you are unable to talk to anyone about it.
Now, please calm down a little and read the words written here.
It will surely give you a hint for your future.
Life is always full of new beginnings, so please do not ever die from suicide.

From the teachings of Master Ryuho Okawa, I have selected a prescription to resolve your problems of an affair.
---
I am having an affair with my boss who has a wife and child
It has been a year since I started an affair with my boss, who has a wife and child and is very good at his job. I have no problem with my job, but when I go to my friends' weddings, I feel depressed. I don't want him to leave his wife, and I am happy with the way things are now, but I wonder if it's okay for me to be doing this. Please give me some advice.
---
I think everyone has seen and heard these stories around them. This is a very difficult issue for women.
When you work as an office worker, your days inevitably become company-centered. When they started as a new female employee, they were still full of enthusiasm. Sometimes chatting with other girls in the same year, going out to eat cake together or going to an Italian restaurant, they are having a good time.
And usually in a couple of months, new female recruits are noticed by male employees who have been with the company for several years and are asked out. It would be quite unusual for a new female employee to not receive any offers after one year of employment.
Two or three years pass in this way. During that time, people get married to someone from work or to someone outside the company. After three years, you look around and see that more than half of the people around you are already married. The other half who are not yet married have already found a partner.
You may even be the only one in your department without a marriage partner, even though you all entered the company as new employees in the same year.
From "How to Grasp Happiness" by Ryuho Okawa
The pitfall is in thinking, "I'm different"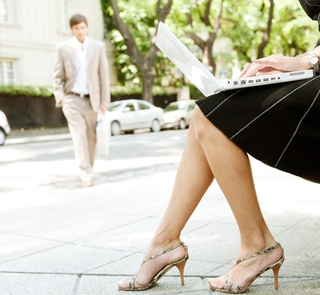 This is when your impatience begins. That's right. It is probably around the time when you have passed your third year and are finally entering your fourth year. When you are no longer getting the attention of younger men, it is the time for your male boss to ask you out.
The bosses usually do not ask new female employees out, even if they want to. When you are no longer going to lessons so much, have fewer friends to hang around with, and have more free time on your hands, you will be asked to go out for a drink by a section chief who is ten or fifteen years your senior, or even a department head. Then you easily give the OK without thinking too much about it.
They are men with a lot of life experience, so they will kindly listen to your problems and complaints. Even when you go out to eat, he will take you to nice places that you have never been to before. Moreover, since he has a wife and children, you can feel safe and pampered. And they soothe your anxieties.
The love game with young men is often very hurtful, and you have probably experienced a few setbacks yourself. At such times, you are very impressed when you are treated gently by a man in his mid-thirties or forties.
And since he is a man with a wife and child, you swear to yourself that you will never have a deep relationship with him. But after a while, you start to feel lonely again, and you think he is kind enough to listen to your problems, and when he invites you out, you go along with him.
In the process, when you look at him at work, he looks very dependable. Unlike the twenty-something men with low salaries and dirty clothes, they are very stable and solid. And if you have a father complex, they also have a hint of fatherhood. With such a man who is receptive, capable of doing his job, and dependable, you will gradually feel that he is not your boyfriend, but something similar, and you will incline to be pampered by a man who is dependable.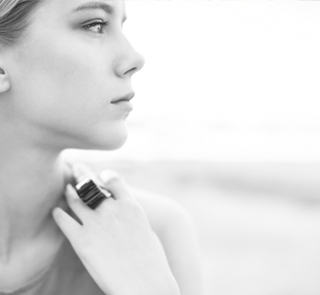 In the meantime, you go to a friend's wedding or something and are shocked, lose control of yourself, and fall head over heels into an affair with the boss, who has a wife and child.
Once the line is crossed, it is repeated two or three times. You think to yourself, "No, I'm not going to do this anymore," but as you keep doing it over and over again, you can't escape it anymore. You become like an insect caught in a net, and you cannot escape.
As a common practice, the other party whispers something like, "My wife and I are in the process of separating." Then, you are tempted and continue your deep relationship with your boss. This is a common story.
The pitfall is that even though you know these stories well, you think you are the only one who is different. My boss knows this well and often says things like, "You are different. My wife and I really don't get along." You are overwhelmed by the feeling that you are special and let it push you away. I would say that your feelings of insecurity, loneliness, and desire for a man are also working deep within you.
From "How to Grasp Happiness" by Ryuho Okawa
Life is always full of new beginnings
However, let me conclude by saying that this affair with your boss, who has a wife and children, is ninety-nine percent of the time unsuccessful. It is 1 in a 100, but most of the time it will not succeed, and even if it did, you probably would not be a winner in life. The other person had a wife and children. You will have to live the rest of your life tormenting them. Think carefully about whether you can really live a happy life until the end of your life.
I think it would be better for you to make a bold decision to break off these feelings and, although it is difficult for you to make such a decision, to enter into marriage with someone new at some point, either on the recommendation of your parents or friends.
He is probably still young, inexperienced in life, and seems much less dependable than your boss. However, it is you who are to blame for being so absorbed in such an older man, and his youth is not equal to his unreliability.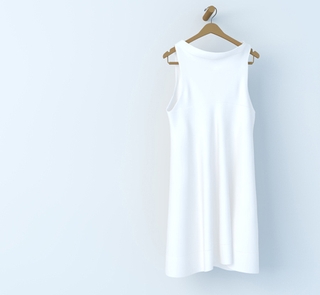 In ten years, that unreliable man will grow up to be a fine man. You must bet on his growth potential. Men appreciate a woman who is willing to bet on their growth more than anything else. Young men, especially those who are not yet in a position and do not have enough money, are more indebted to women who are willing to bet on their future.
This sense of indebtedness will help you, as you get older and even if the time comes when you don't look good anymore, he would say, "I can't forget the expectations you placed on me back then." And if when your husband is about to have an affair with a young woman, it will give him a chance to say, "No, I can't do that."
Thus, it is a great virtue for a woman to set expectations for a young man whose future is still uncertain.
You must part with the past with all your might. And you must begin a new voyage.
Life is always full of new beginnings. Please believe my words and leave the world of illusion quickly. That path is not the way to your happiness.
From "How to Grasp Happiness" by Ryuho Okawa